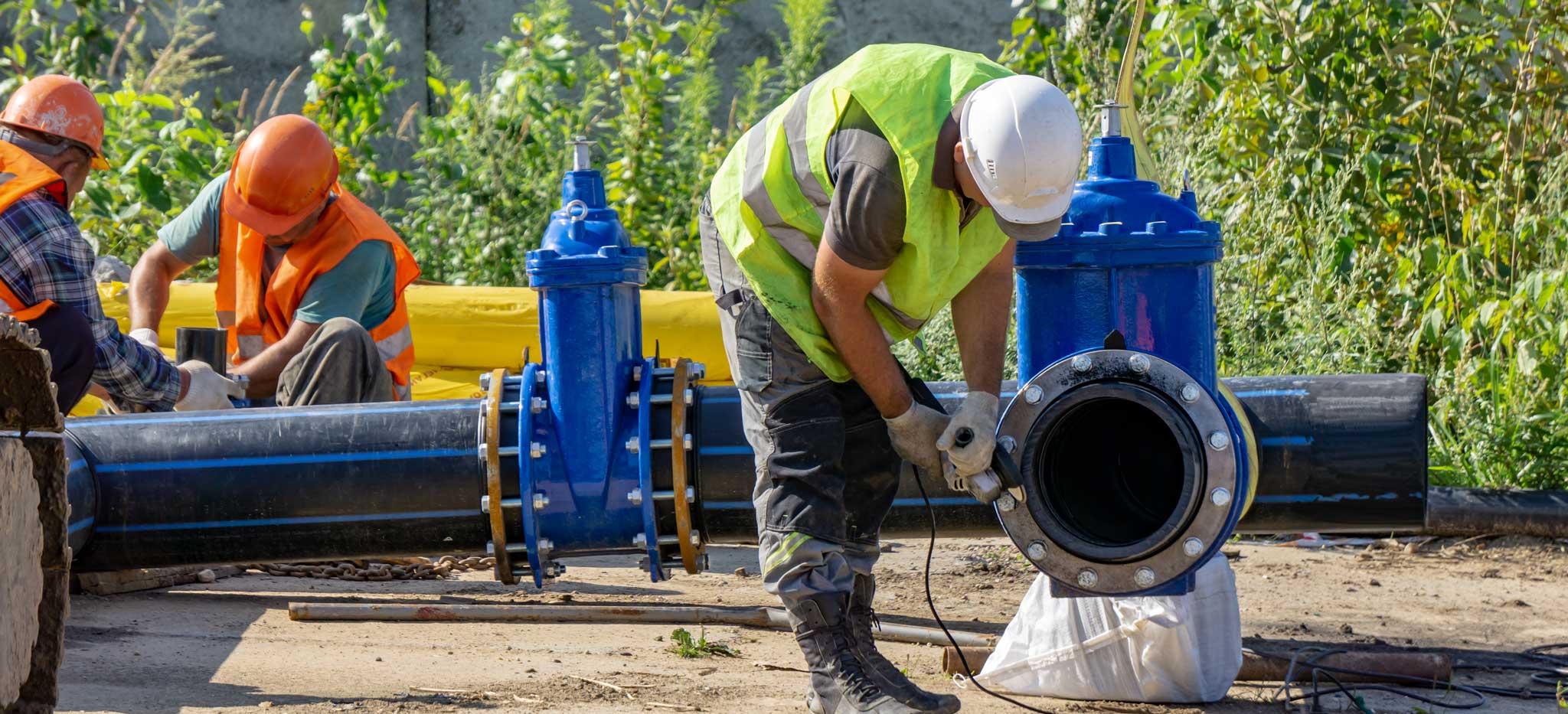 Working alongside Unitywater to source and supply all Lockout Tagout equipment required to implement the company's new Workplace Health & Safety procedures.  Plus, onsite training of staff to ensure they understand how to use the equipment correctly and safely.
Unitywater
Unitywater provide high-quality, safe and reliable water and sewerage services across Australia.   They may be most well-known for maintaining and supplying drinking-quality water to our homes, businesses and public areas around Australia.   However, there are many other important services carried out by Unitywater; Unitywater collect, treat and dispose of sewage, build, manage, operate and maintain sewerage and water infrastructure, manage trade waste, provide around-the-clock response to sewerage and water emergencies and provide responsive 24/7 incident, media and public information to ensure that communities are prepared, informed and supported as needed.
The requirement
In an organisation of this size, workplace health and safety procedures are paramount.  Carl Mills, WHS Advisor for Unitywater, Northern Service Centre, on the Sunshine Coast, Queensland, was looking for a local Lockout Tagout company who could supply the organisation with all of the Lockout Tagout equipment they needed to implement their updated Workplace Health & Safety procedures.  They were looking for a company to not only supply the resources, but also to assist in the education of using the equipment in accordance with the correct procedures.
The aim for Unitywater was to implement their WHS procedures across all sites, for all staff and all external contractors.  So, no matter who is working on a Unitywater site, the correct Lockout Tagout systems are being followed to ensure the safety and well-being of everyone.
The Project
Carl approached Cirlock to work with him in his role of WHS advisor, as he was given the task of finding the applicable resources to update the Unitywater Lockout Tagout procedures.  From first contact Carl knew that Cirlock would be able to supply what was required and offer the after sales and support.  He explained, "Cirlock made the job very streamlined", and continued, "Cirlock are excellent to deal with and continuously go out of their way to make sure we have everything we need; they have done that since day one".
Once the products had been sourced, Unitywater then required support to roll out the Lockout Tagout training for all staff and contractors to use on their work sites.  Carl explained that Cirlock spent lots of time liaising with Unitywater staff and contractors.  
"There are so many Cirlock products and resources that we are using here at Unitywater, we needed to ensure everyone was fully across all equipment and procedures."  Carl continued,  "Nicole at Cirlock was extremely helpful, she arranged products to be delivered to site on time for the rollout of the Lockout Tagout training sessions and was very clear in her communication with all Unity Water staff from Workplace Health and Safety Management right down to the Procurement Manager.  She also liaised with all external contractors via phone and front counter were necessary when needing to order Unity Water products". 
The Result
As part of the project, Cirlock implemented a 'registered' keyed alike system, which means contractors must follow the Unitywater procedural colours and locks specific for Unitywater padlocks, when working on a Unitywater site.  "Our stores now stock the Cirlock products, which enables contractors to easily access what they need when they attend a Unitywater job site," said Carl Mills.  "It makes for a very efficient procedure and a safe work environment.  Plus, we are able to order more stock when we need it and Cirlock have delivered on time every time without question", Carl went on to say.
Carl explained that he regularly carries out inspections and audits of work sites across the country, and he can confidently say the new Lockout tagout procedures are being followed correctly across the board.  
Summary
"Cirlock is now our main provider of Lockout Tagout equipment and continue with high level service every time", said Carl Mills.  "We will continue to use Cirlock and would recommend both their products and services to other industry contacts without hesitation".