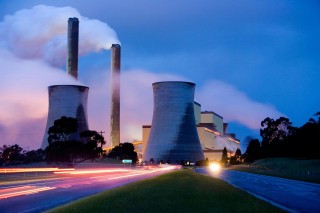 The Loy Yang AGL Power Station produces enough power to supply over 2 million average
Australian homes every year.

AGL Loy Yang with 2,210MW generates approximately 30% of Victoria's power requirements every
year and is an integral part of Australia's national electricity market.

AGL Loy Yang is in the Latrobe Valley, 165 kilometres south east of Melbourne and was acquired
by AGL in 2012. The power station and accompanying open cut coal mine cover about 6,000
hectares. The mine supplies coal to the Loy Yang A power station and the Alinta owned Loy Yang
B power as the fuel to generate electricity. Each year about 30 million tonnes of coal is produced.
AGL Loy Yang power station runs 24/7 and in 2014 completed a $60 million integrated control
and monitoring system (ICMS) conversion project that gave AGL Loy Yang state of the art digital
controls.