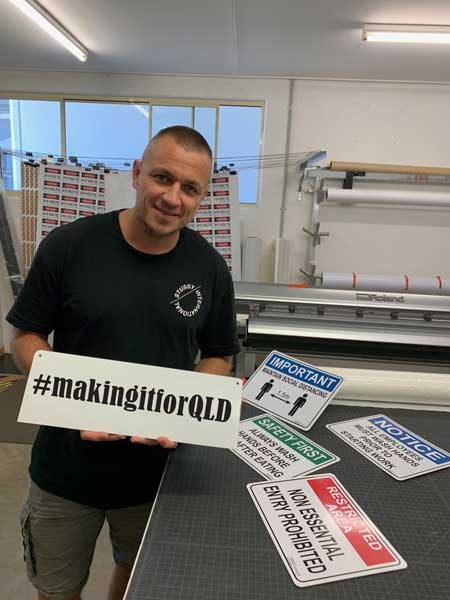 How will Covid-19 effect the future of the Australian Manufacturing Industry?
The coronavirus crisis has thrown the spotlight on Australia's manufacturing sector.  The sudden restrictions in overseas markets and the extraordinary global demand for products such as medical supplies, have laid bare Australia's over-reliance on international supply chains.
After reaching a high of nearly 30% of gross domestic product (GDP) in the 1960s, manufacturing had since fallen to 6% of GDP, but is the pandemic triggering a rethink of how these figures should look in the future?
Professor Roy Green, manufacturing sector expert and former advisor to the Federal Government, says, "There had been an obvious transformation of attitudes since the pandemic hit."
A new Federal Government manufacturing task force has been set up to identify ways to help the economy respond in a post-COVID-19 world.  The advisory panel has so far signalled a focus on sectors such as food, defence, mining, medical and engineering — and even the space sector.  "We're not going to be able to manufacture everything that we want in Australia, but we want to be in a position that we can manufacture everything we need."
The Queensland Government is also running its own campaigns to help support the manufacturing industry at a local level.   They have recently launched the #MakingItForQLD campaign to shine a light on Queensland manufacturers. The campaign celebrates local manufacturers who are leading the way during these uncertain times, showcasing the work they are doing to support Queenslanders as the state tackles this pandemic head-on.
We are proud that as an Australian Manufacturing Company, also supplying the Manufacturing Industry, Cirlock have joined the #makingitforqld campaign.  We have now been operating on the Sunshine Coast since 1992 and manufacture and supply Lockout Tagout Equipment and Signs and Labels to industries across the country.  So, it is really important to us that we support initiatives like this as often as we can. 
Covid-19 has affected industries across the Nation.  As per the directive from the Australian Government, everyone must practice Social Distancing to prevent the further spread of coronavirus, as well as practice good hand hygiene. In response to this, at Cirlock we recently launched a range of Covid-19 Safety Signs.  Our safety signs are helping stop the spread of the virus, by encouraging these safe working practices.
All Cirlock signs and stickers are Made in Australia, they are sold individually or in easy Kit form and are also available as metal signs and stickers (standard size 200 x 150mm).  If there is a specific message you need, we print our signs in-house, so can custom make signs with a very fast turnaround in this ever-changing environment.
Contact Cirlock now!
E: print@cirlock.com.au
P: 07 5445 2910