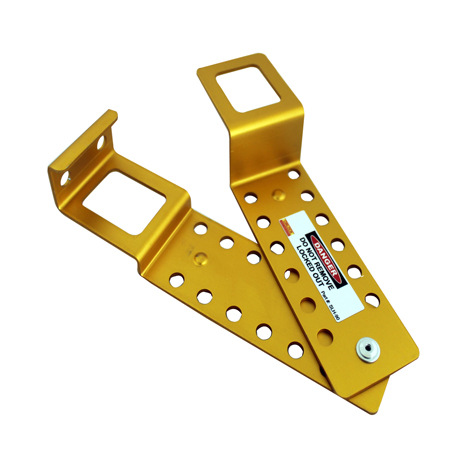 New Product:
Part Code: SLH-90
The new SLH-90 Lockout Hasp is ideal for secure isolation of plant and machinery during routine and unplanned maintenance. The device is designed to ensure that the individual who originally placed the Hasp takes ownership of the maintenance task. Only they may ultimately remove the hasp, but not before all other maintenance personnel have previously removed their padlocks.
SLH-90 Multiclip Lockout Hasp Features:-
Durable anodised aluminium construction with stainless steel pin
Offsets prevent locking in the open position
12 safety padlock capacity plus 'master' padlock
Suitable for padlocks with shackles up to 6.5mm diameter
Available in stock now
Australia's original lockout manufacturer. Available through local electrical and other wholesalers.
Cirlock PO Box 39, Buderim Qld 4556
Ph 07 5445 2910
E: sales@cirlock.com.au
A real reminder of the importance of using lockout equipment! Lucky no-one was seriously hurt!
Source: Electrical Licensing Committee disciplinary outcomes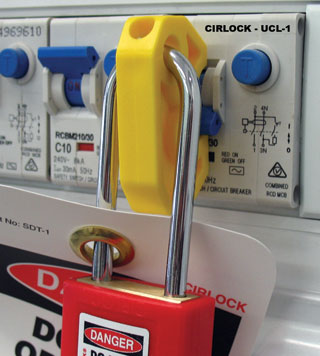 Disciplinary action can be taken against electrical licence holders who perform unsafe, negligent or incompetent electrical work. Action includes licence cancellation or suspension, fines, or orders for faulty work to be corrected. On 1st August 2017, the Electrical Licensing Committee held a disciplinary hearings against this licence holder:-
An electrical contractor was fined $500 for leaving an unfinished electrical installation in an unsafe state with insulation tape over energised light switches and circuit breakers supplying un-terminated cables. The homeowners were living at the property while the renovation was taking place and several people received an electric shock, including a small child.
The contractor's licence was suspended for six months until an independent audit demonstrates adequate electrical safe systems of work in place to ensure compliance with all relevant acts and regulations. The electrician also had his QTP status suspended for six months (but deferred for three) until completion of two competency units at a registered training organisation.
A reminder of the importance of using lockouts!
Cirlock Pty Ltd wishes to apologise for an error in an advertisement that appeared in the March 2017 Edition of Australian Mining Monthly featuring our SLP-450 series of padlocks.
It has come to our attention that the advert incorrectly included the Australian Made logo and the statement, "Designed by Cirlock - Manufactured Locally", which may have given the impression that the SLP-450 series padlocks are Made in Australia.
We wish to confirm that although a number of our products are Australian Made, the Cirlock Lockout Padlocks, including the SLP-450 series, are not made in Australia. We sincerely apologise for this unintentional error.
Any customer who has purchased an SLP-450 series padlock under the assumption that the padlocks are made in Australia may contact Cirlock for a full refund.
Cirlock Pty Ltd / 07 5445 2910 / sales@cirlock.com.au / www.cirlock.com.au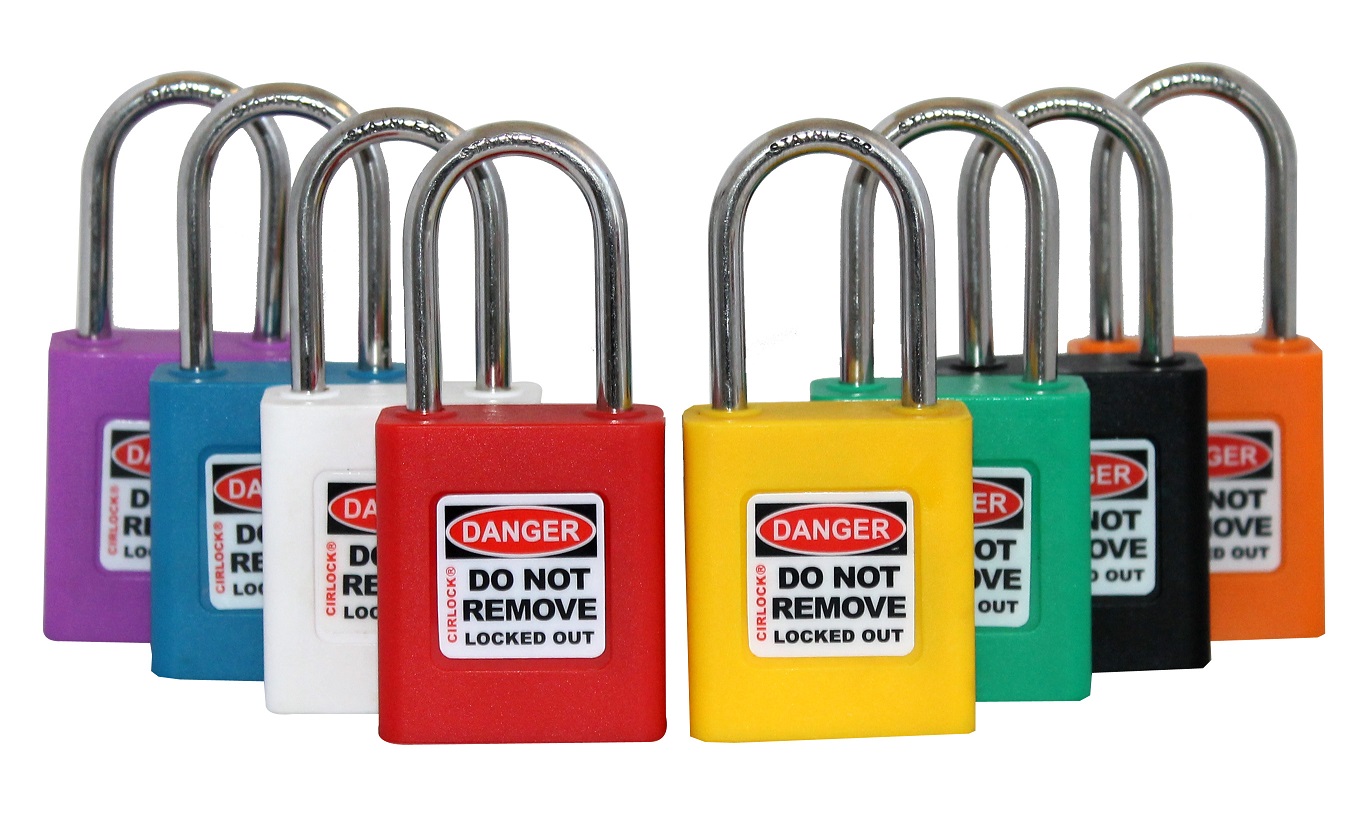 Features: Specially made for lockouts where a shorter shackle is required
Benefits: Plastic and stainless steel
The shorter shackle is here!
The SLP-438 Series of Safety Lockout Padlocks from Cirlock are made from a nylon plastic housing with solid brass keying mechanism and stainless steel shackle. The shackle is 5 mm diameter and 38 mm long. Whilst the Australian standard size in lockout padlocks is a 50mm shackle, we were often getting requests from customers for locks with a shorter shackle. We are pleased to now be able to supply these to our customers, with the shorter 38mm shackle locks now available to accompany our popular range of 50mm locks.
The locks are available in five different colours, and can be keyed different, keyed alike and/or master keyed. The Cirlock unique 6 pin cylinder also ensures a very large number of combinations. Danger Do Not Remove and 'belongs to' labels are standard on locks, and/or they can be supplied with Out of Service, company logo, personal names or photo ID or other, as required.
All Cirlock padlocks, including SLP-438 series, are exclusively made for Cirlock, Australia's original lockout manufacturer. Available through local electrical and other wholesalers.
Cirlock
P O Box 39, Buderim Qld 4556
Ph 07 5445 2910
Cirlock are proud sponsors of the Under19 Australian Indigenous School Girls Netball Team.
To become part of this team in no mean feat. Girls from all over Australia were required to attend trials at a carnival in January. From the carnival the final U19 netball team is selected.
This year the girls have travelled all over Australia to play netball. Recently they were also lucky enough to get the experience of travelling to Kuala Lumpur, Malaysia, where they played for 1 week during May. This was a tournament that showed the great strength and determination of these girls and their results were outstanding.
Out of eight teams in the Malaysian competition, the Under 19 Australian Indigenous Schools Girls Netball Team came in an amazing 4th place! Well done girls we are extremely proud of you.
Cirlock form part of the sponsorship of the team and this year we sponsored their travel shirts, which you can see them wearing in this photograph.
Congratulations!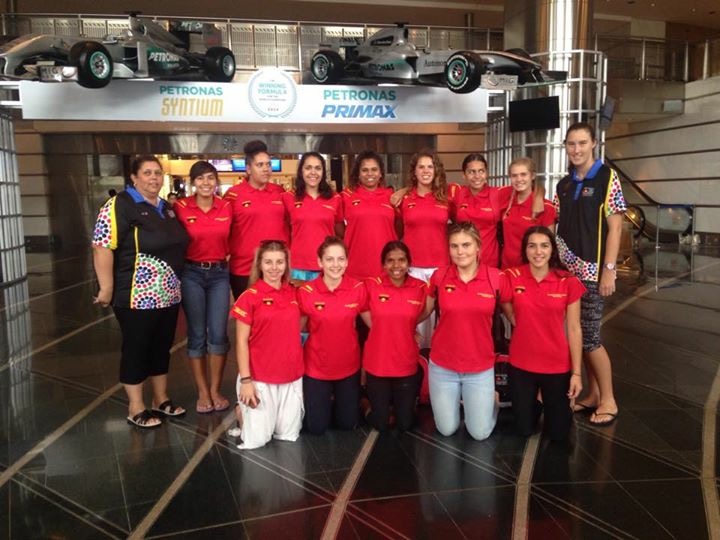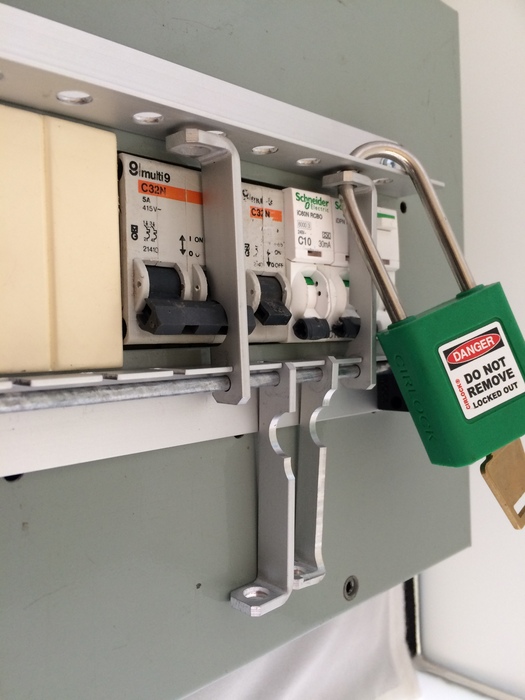 The Cirlock System of Lockouts for Electrical Switchboards have been manufactured in Australia for over 20 years, and is widely used by small and large companies across all states and territories. Its main feature of being permanently attached to the escutcheon plate of the switchboard, ensures that it is easy to use, and that it will normally only lock the circuit breakers in the OFF position. Each circuit breakers can be locked individually, with a Lockout Arm installed for each breaker.
A number of Lockout Arms for this system has always been available for various shapes and types of circuit breakers. Over time, as manufacturers and suppliers of breakers produce different shapes of c/b housing, Cirlock continue to research and develop new parts for their systems, as needed. This is part of their commitment always to be on the forefront of and a leader in the lockout / tagout industry in Australia.
With Schneider's new Acti9 c/b series on the market, together with the CBI c/b series – two different brands and shapes miniature c/b – Cirlock have developed and are manufacturing two new Lockout Arms, which have been added to their range, and is now available with short notice:
New aluminium lockout arm ALA-M-12 to fit Schneider Acti9 and similar shapes of circuit breakers
New aluminium lockout arm ALA-M-13 to fit CBI and similar shapes of circuit breakers
Prices for the arms are same as for existing types.
For more info contact sales@cirlock.com.au of phone 07-54452910
Group lock boxes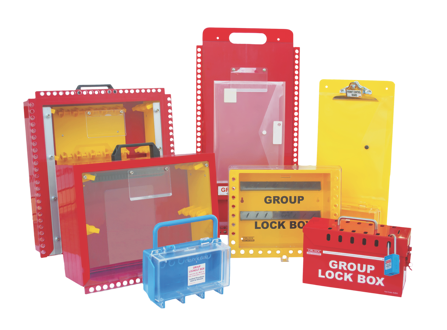 One person, one lock is one of the most important safety standards to adhere to when there are multiple people working on one site.
If more than one person is working on the same plant, each person should have their own lock which they attach to an isolation device to prevent the isolator being opened before all locks have been removed or opened. The isolation procedure should identify common lock out points to ensure energy cannot be restored while someone is still working on the plant.
To avoid the need for multiple locks on each lockout point, a group lock box will often be used. Using a group lockout box allows you to dramatically reduce the amount of locks required on a job. Under this system each lockout point is locked by only one lock and the keys to the locks of the plant's lockout points are placed inside a box, which is locked by all the individual locks of people working on the same plant. Now with 9 group lock boxes in the range Cirlock are sure to have your group lock box requirements covered.
A great way to differentiate between locks that belong to various team members working on the job, is to colour code the locks.
Cirlock have a whole range of coloured lock options which can make this system very efficient. Take a look at the Cirlock Economical Brass Lockout Padlock Coloured system http://www.cirlock.com.au/products-and-shopping/lockout-padlocks/economical-brass-lockout-padlock-coloured-detail
There are 8 different colours to choose from (black/blue/green/orange/purple/red/yellow/white) and also included are danger/warning labels. These coloured locks can also be supplied with Company Logo and Names.
But don't stop at the standard colours – why not add pink to your colour system, and support a great cause in the meantime.
Real Men Wear Pink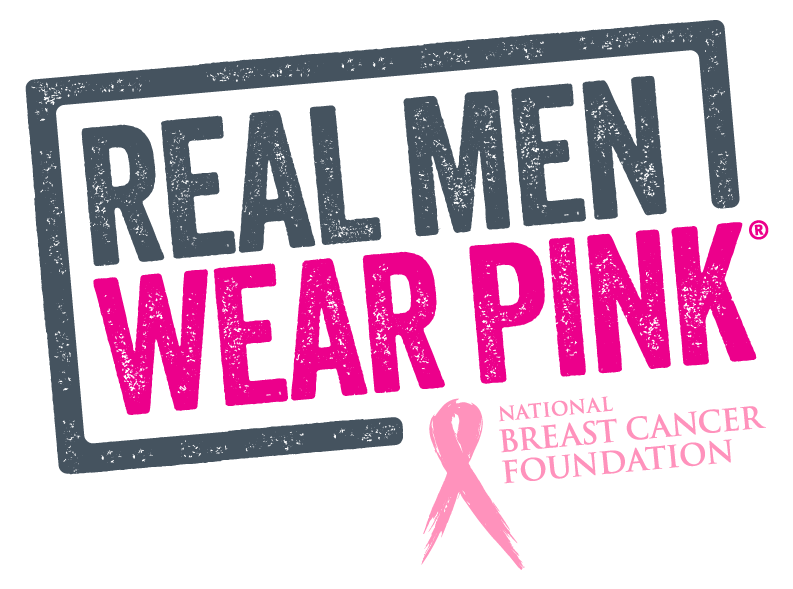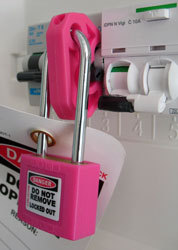 The Cirlock Real Men Wear Pink campaign is an initiative we are proud to be running within our business.
After years of associating the colour pink with breast cancer and women, the concept aims to challenge men to embrace the feminine shade and ruffle the masculine image of a rugged, tough, brawny man's man. Men are often overlooked when it comes to Breast Cancer but they are a vital part of the experience be it as a partner, father, brother, friend, colleague or patient.
Real Men Wear Pink is a fundraising initiative of the National Breast Cancer Foundation which aims to challenge men and the community to fundraise for a great cause and pink up in recognition of the women in their lives. At Cirlock we are excited to be supporting the Breast Cancer Foundations 'Real Men Wear Pink' campaign in 2015 and we have released 2 limited edition products; the UCL-1 Universal Lockout for MCB's and the SLP-150 series padlock.
http://www.cirlock.com.au/contact-us/latest-news/117-keeping-you-safer-with-pink-lockouts
Purchase any of Cirlock's pink products and help us to help the National Breast Cancer Foundation achieve their goal of zero deaths from breast cancer by 2030!

At the AOG Conference in March we held a lucky draw prize for a boxed bottle of Jack Daniels.
We are happy to announce that the lucky winner of this prize was Natasha Risman from Fircroft - so well done Natasha, hope it went down smoothly and Thanks for Visiting our Trade Show Stand.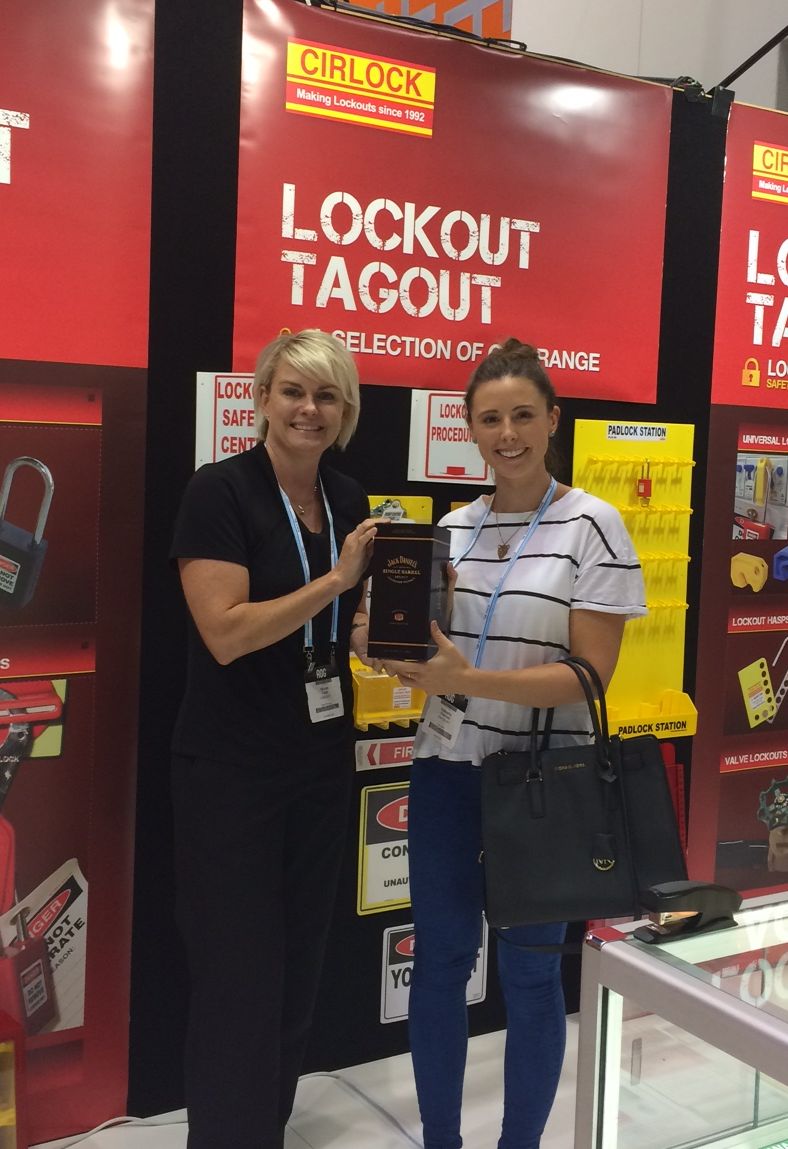 Friday Sausage Sizzle Fundraiser for the Real Men Wear Pink Campaign
As you know we are proudly supporting the Real Men Wear Pink Campaign run by The National Breast Cancer Foundation.

We decided to launch our new UCL1 Pink Padlock kits to our local neighbours and put on a few snags and drinks to celebrate.
We raised $80.00 for the Foundation (we were rained off by Cyclone Marcia that day)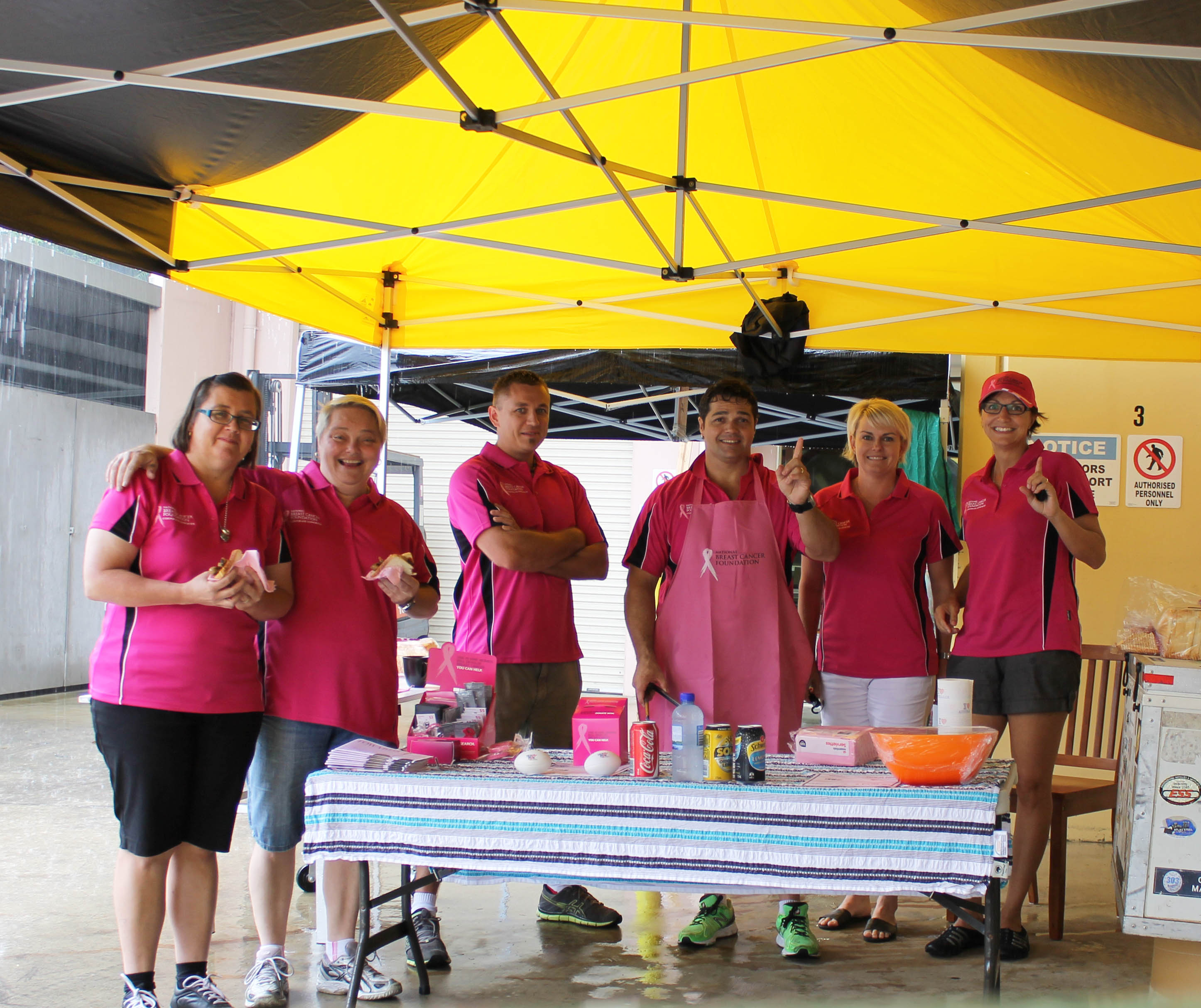 Cirlock are now an accredited Australian Made Manufacturer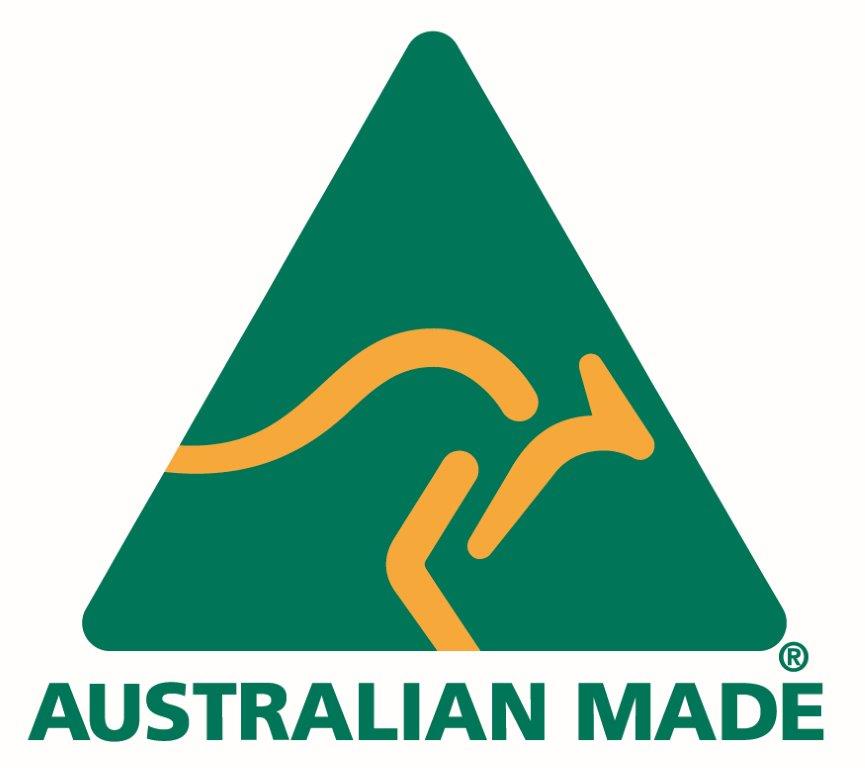 It is with great Pleasure that we announce that Cirlock have become part of the Australian Made Group, which means that you will now see the Australian Made logo on a number of our products.
We are proud to be a strong Manufacturer in the Australian Market and advocate the act of buying Australian to keep our economy strong. Thank You for choosing Cirlock and choosing Australia as your source of your safety supplies.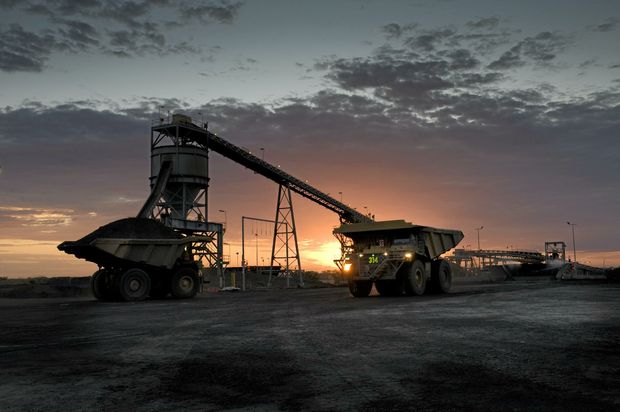 Project: New Acland Coal – Onsite Lockout Tagout Equipment
Scope of works: Custom Made Group Lockbox GLB-7, Padlocks and general Lockout Tagout supplies.
The New Acland mine is owned and managed by the New Hope Group. It is located North-west of Oakey, Queensland and has been in operation from 2002 to present. The mine provides direct jobs for more than 300 locals, 500 contractors, and contributes to 2300 more indirect jobs. The project features two coal preparation plants in addition to a train loading facility near Jondaryan. Key to the operation's success is industry-leading performance in the availability of equipment and diggers – exceeding 8,000 operating hours per year.
It is safe to say this is an extremely significant operation and safety is paramount. In their capability statement, New Acland Coal state, "Alongside productivity performance, the company's 'Life Rules' safety program ensures that safety is a priority and always front of mind. Our aim is for our people to always return to their loved ones at the end of each shift, unharmed."
Cirlock were contacted by The New Hope Group to provide Lockout Tagout equipment for the whole of the New Acland Coal site. This involved the purchase of a number of key items for use on the site, including custom-made group lock boxes (GLB-7), padlocks and a full range of other lockout tagout equipment.
Enrico Balsamo, Project Manager at the New Acland Coal site, explained that the company looked at 3 or 4 different suppliers of Lockout Tagout equipment before deciding to purchase from Cirlock. Enrico stated, "Cirlock had the whole range we were looking for." He went on to say that not only did they have a diverse range of products, they were also willing to customize products so New Acland Coal could have safety equipment for their specific site needs.
Enrico continued to say, "The service you get from the team at Cirlock is always terrific, we have never had any issues with supply and the products are always a very high standard. That's crucial in an industry like ours".
As part of their commitment to safety, New Acland Coal are now also specifying that all contractors that come on to their site must also use Cirlock safety Lockout Tagout equipment.
Enrico Balsamo said they will continue to purchase from Cirlock and would have no hesitation in recommending both the products and service to other contacts.
Australian manufacturer and safety experts Cirlock have been using lean manufacturing processes for a number of years to improve their output, Erik Larsen, founder and owner says "its helped us to achieve great things at Cirlock, we waste next to nothing and our team have a streamlined process that gets the product out faster and cheaper than ever before."
There are a number of principles in Lean Manufacturing to take into consideration; we practice a number at Cirlock, but we have developed a new product based on one of our favourites.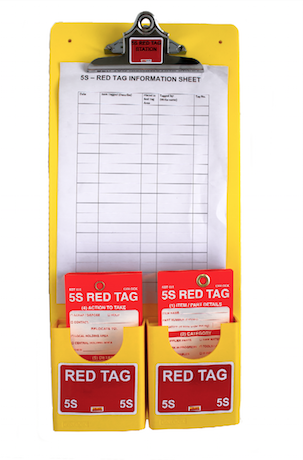 The 5S's principle:
Sort – sort out all the things you do, then assess if you actually need to do them, Red Tag and deal with the ones you don't need to do and permanently remove them from the process. This will save you TIME
Set in Order – Set up your work area so it is tidy and easy to work in.
Standardise – Set up simple, best practice processes that your team can attain and keep them the same consistently.
Shine – make sure your area is tidy throughout the actual task, and keep it that way
Sustain – maintain your new systems and level of tidiness in the workplace.
The 5S system originated in Japan, and the 5 S's are Sort, Set in order, Shine, Standardise and Sustain.
Our 5S station comes complete with a clipboard for you to attach a checklist to (to ensure that the work area has been tidied frequently), 2 tag holders and 25 tags to start you off de-cluttering your work area. We also have a smaller version available which simply holds more Red Tags.
Its simple to be organised, and there are a number of systems and principles you can teach your team to ensure that your workplace is systemized and organised and that you are using the most streamlined processes for the job in hand. For more information on our 5S Station go to http://www.cirlock.com.au/products-and-shopping/safety-tags-and-tag-holders
We saw an opportunity that would help a variety of industries to employ the 5S principle into their workplace, and so we developed an uncomplicated system that allows users to identify and check that the 5S principles are being used.
KEEPING YOU SAFER
We are excited to announce that we are supporting the Breast Cancer Foundations 'Real Men Wear Pink' campaign in 2015 and we have released 2 limited edition products; the UCL-1 Universal Lockout for MCB's and the SLP-150 series padlock.
Get behind this great cause - purchase yours today! CLICK HERE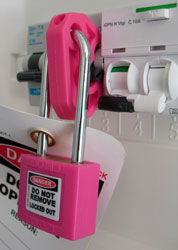 LOOK AT THESE NEW PRODUCTS ADDED:
| | |
| --- | --- |
| | |
| | |
| | Economical COREFLUTE Safety Signs |
New solar label - for conduit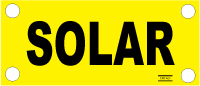 As per Australian Standards, a permanent label suitable for marking Solar Conduit.
Includes 5mm mounting holes for mounting with cable ties. Laser engraved on UV stable material.
Sold in packs of 10 - Size 70 x 30mm
Part code: 420030-10p
New - Permit Control Board with Group Lock Box
Size: 240mm wide x 500mm high
Includes Group Lock Box and protective sleeve for documents
16 padlock holes
Carry handle/can be wall mounted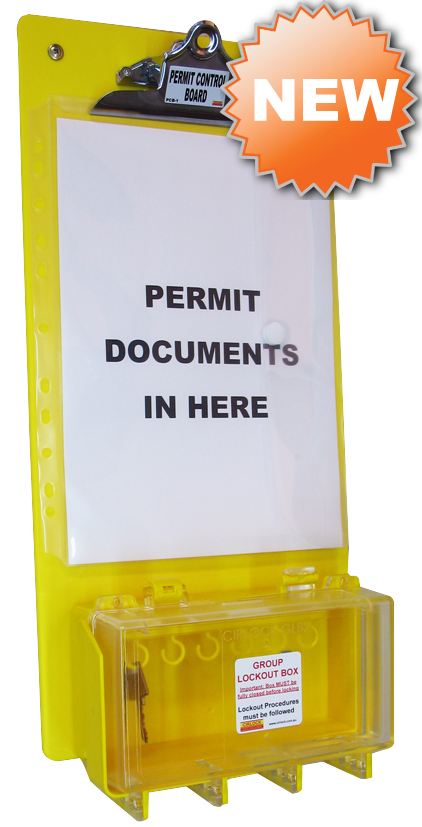 2012 Catalogue OUT NOW!
Contact Nicole with your postal address for your free copy (mailto:mailout@cirlock.com.au)


NEW SALES MANAGER - NICOLE FIETZ
Cirlock are pleased to announce the appointment of Nicole Fietz as Sales Manager.
Nicole has a strong background in sales, and has been a highly valued member of
the Cirlock sales team for 2 years.
We congratulate Nicole on her appointment.
Nicole Fietz - Sales Manager
***NEW NEW NEW***
Keep your work place well informed by ordering our NEW Safety Posters.

Printed on a durable Poly Material that will withstand Grease and water.

They come in an A4 size and 450 x 600mm size.

Below are just two of our many Posters that you can find under Safety Poster tab in the
Product Categories.